Making the Magic Real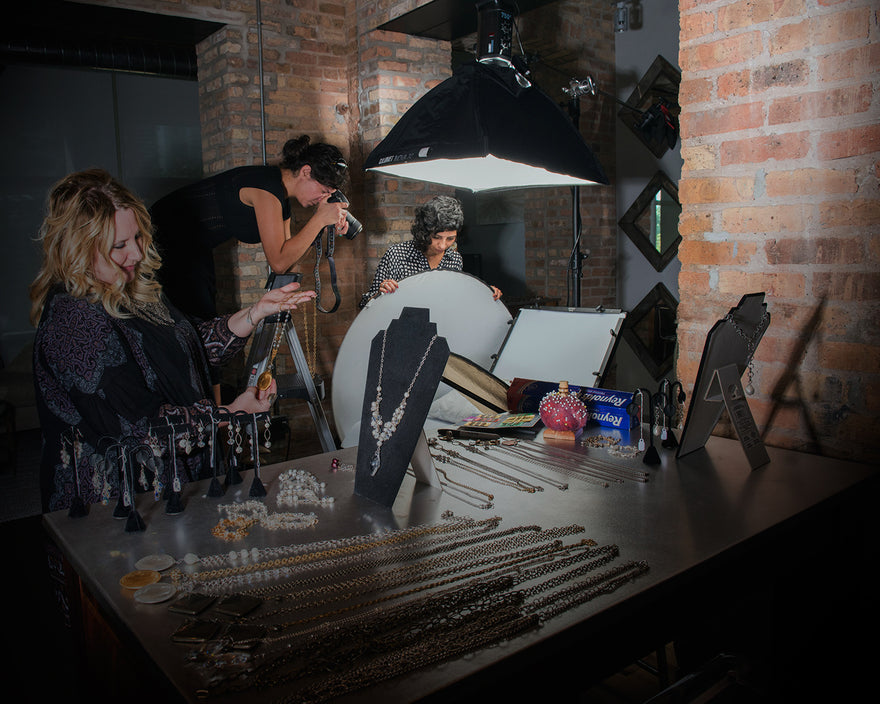 Hi Everyone,
I am super excited to be launching the new LifeBejeweled.com! I started LifeBejeweled to combine my passion for jewelry and design with my desire to empower women and girls to discover their inner beauty and stand in their truth.
It's been a long journey - one that involved turning my apartment into a photo studio for several days. You see us here hard at work shooting the product photography for the site. 
I want to thank Marc, Azi, and Rashel - and tin foil - for helping bring my dream to life.
- Julie
---